How To Recover Permanently Deleted Folder Of Important Office Files?
Data is critical, and same holds true for all its types; be it Personal or Official! But, have you ever queried how you can recover the same when it gets lost or deleted?
Probably, the instant option that must be triggering in your mind is Recycle Bin.
Indeed, it is a well-known option to restore deleted data. However, the consideration factor here is you cannot restore permanently deleted data.
Then, what's the remaining options you have to recover permanently deleted files/folders?
Prior moving to it let me ask you few simple questions:
How frequently do you visit a forum or tech site?
Quite Consistently!
Adding more, how often do you come across a situation that sounds similar to you in one or another way and have made you halt to read?
Fairly a number of times, OK!
You must be thinking why I am asking so?
Actually, the point is, these forums and tech sites incorporate a multitude of queries as well as the solution to Permanent data loss situations. And, I realized it, when in the quest to find the practical remedial solution for office file recovery, I searched the online market.
During my search, I also found few data loss queries similar to my situations. These are:
Help! I want to recover my lost or deleted folders that turned inaccessible due to Shift + Delete
How do I recover important permanently deleted folders?
Is there any way to restore the deleted folders, which have lost due to Recycle Bin bypass?
Can I restore the lost folders deleted using command prompt?
I have accidentally formatted my hard drive. Due to this, my important office Files folders have deleted. Is there any way to restore it?
Unlike others, I also read the provided comments to find the solution. Following post summarizes three such effective solutions that are perfect to regain files with utmost ease.
First Solution: Backup
Unfortunately, it is of no use to me. Reason being, I do not have the most recent backup to recover permanently deleted folder.
Note: But, certainly, it is an ideal option for those who used to back up at regular intervals.
Second Solution: Restore from the Previous Version
Next best option is the process to restore the data from the Previous Version. I must say it is a quite an easy and effective approach. The best thing is that whether you are a novice or expert, you can easily use it. This is because it does not demand any special technical know-how.
Wondering, what's Previous Version? Here is an answer. It is a copy of your data that you create using either Windows Restore points or Windows Backup. This works perfectly in case of data deletion, damage, or modification.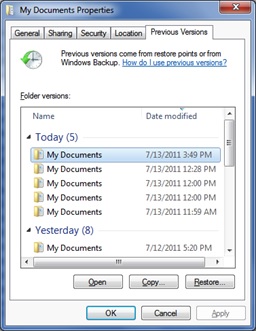 The steps to recover the data are:
Select the desired folder and right-click on it
From the available options in the drop-down menu, click Restore Previous Versions option
Select the desired version from the list of all previous versions enlisted with time stamp and date
Click Restore
Note: Though, it is the simple and straightforward approach. It has a downside to it, i.e. you can only restore the copies which were created at the time of system checkpoint.
Up till now, both solutions do not work for me! Does it mean that I cannot recover my inaccessible Data?
No! Alike Newton's third law of motion—For Every action, there is an equal and opposite reaction. It won't be erroneous to say for every problem; there has to be a solution.
With this belief, I searched for the solution one more time. Fortunately, I found an award-winning software on leading reviews sites (Softpedia, Top Ten Review, Cnet) to recover permanently deleted data.
At first, I doubted, but then I tried its Demo version (Stellar Phoenix Windows Data Recovery-Home) before purchase and happily restored my permanently deleted data.
Here is how Windows data recovery software helped me in office file recovery?
The functionality of the software is quite intuitive. You just have to follow three necessary steps—Select, Scan, and Recover.
A Brief Outline of steps are:
Select the Type of Data that you want to restore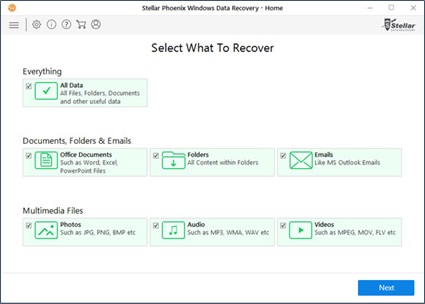 Choose the location from where you have lost the data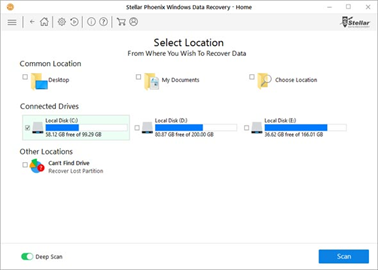 Click Scan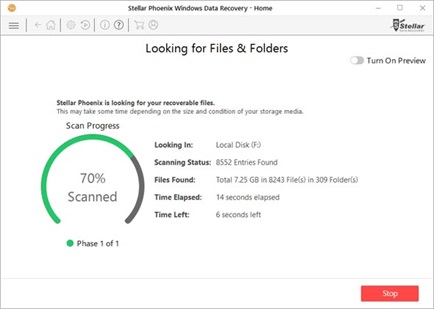 Launch Preview of found Data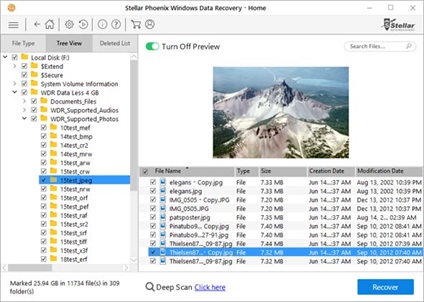 Checkmark Files and click Recover
Browse Destination and click Start Saving to restore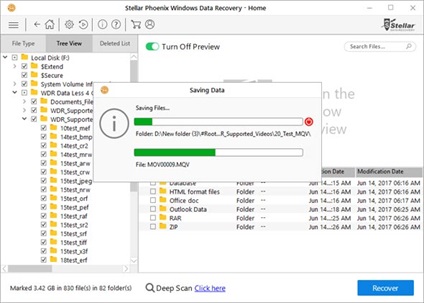 With these steps, I was able to recover permanently deleted folder of important office Files
In Summation
When your data gets lost, you cannot access any of your files. Almost every communication comes to a halt. But, as said above there is a solution to every problem.  So, don't worry, when manual resolution fails, or you don't have enough technical expertise to use them. Just count on a data recovery software like Stellar Phoenix Windows Data Recovery-Home to restore your lost or deleted folders/files quickly and securely.